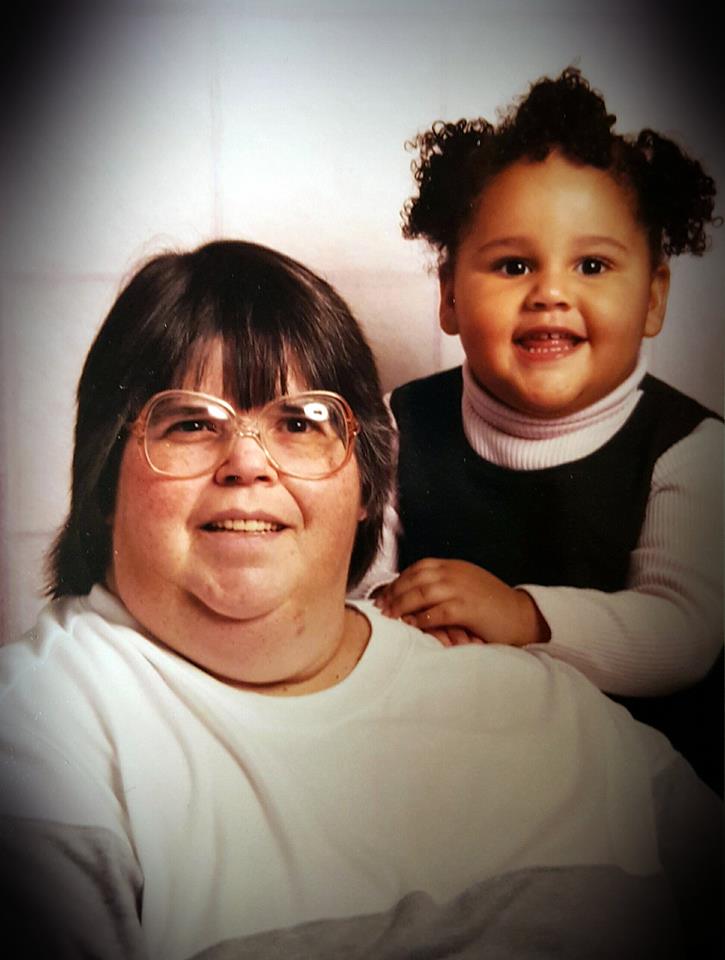 Forever In My Heart Friday. FIMHF. Week 37. (April 1, 2009.  I got my kids good today. When each of the girls got up this morning I told them that school was canceled because a car ran into an electric pole and so there was no electricity at the school.  So right in the middle of their happy dance I yelled, "April Fools!" -Timehop-)
One fear that is universal with parents who have lost a child is the fear that over time we will forget all of the many details about our child. Those details and moments that make such an impact at the time, but never in a million years would we think how important it would be to remember as much as possible, because the memories are all we have left. We so badly yearn to remember everything. The tiny curve of her of lips when she smiled. Her puffy cheeks. The smell of her hair. The way her voice sounded when she said, "I love you, Mom." The sound of her voice when she walked through the door and said, "What's for supper? It smells so good." The way her eyes lit up when she was happy. We are so afraid. Not to mention the memories we forget, but your never did and would often remind us of. Then when your child is gone, we no longer have them here to remind us of those.  It's times like this we wish we could somehow futuristically record each of those moments in a special archive in our futuristic brain, and pull them out at any given moment to enjoy them all over again.  Never to be forgotten again.d — so afraid that those things will be lost and we will not be able to remember everything that was so uniquely special about our child! And, that's why so many times parents can't part with their child's clothing or toys. That's why parents often leave their child's room just as it was the day their child left. Parents aren't stuck in grief. They simply want to remember everything about their precious child who is no longer here.
The other day I was going through Myesha's baby book. I read each page.  Each entry as if I had just wrote it.  I sat there thinking, and overthinking, about each momentous milestone.  Her first words.  The day she rolled over for the first time. The day she took her first steps.  Each and every milestone that we as parents look forward to.  My favorite was reading how her Grandma Clara Wakefield taught her to blow kisses at 11mos old.  But Myesha would not blow them off the palm of her hand.  Instead, she would blow them off the back of her hand.  I just sat there with tears finding their way quickly down my cheeks.  Remembering that moment.  The way she looked.  Her mannerisms when she did just that.  I was crying because I realized at that very moment I had forgot all about that.  Like so many other momentous occasions in her life, I came to the realization that I would never be able to remember all of them. So now I have found I am simply nothing short of a hoarder of Myesha belongings.  Clothing, pictures, videos, anything Myesha ever wrote, has now become my treasure chest of memories. I often look at her pictures on my phone and touch her face, I whisper to the picture, "I wish you were here."
So many of you must wonder why parents who have lost a child will tell you that time does not heal. Because realistically, the death of our child should be known as the longest day of our lives, it's the day that never really ends. Time will never take away the pain. The ache of loss is always there. The pain resides in our hearts forever. The love for our child is the deepest, purest, most selfless giving love that we can experience. So when our child dies, we are changed forever and will always have a hole in our hearts because our precious child was taken away from us all too soon. Our child's innocence and vulnerability and our perceived inability to protect them from death leaves us nothing short of feeling powerless and helpless. The grief a parent experiences lasts a lifetime, but the intensity of our feelings will vary over time. Eventually, happy memories of our child will be a source of comfort and solace. Eventually, we find that our grief is less intense and eases over time. That does not mean that we are over our grief, because that never happens, but that we are finding a way to re-engage in life without our child here with us. FIM <3 F Mommy love you Myesha!!